THE GALLOWS
IN CINEMAS JULY 17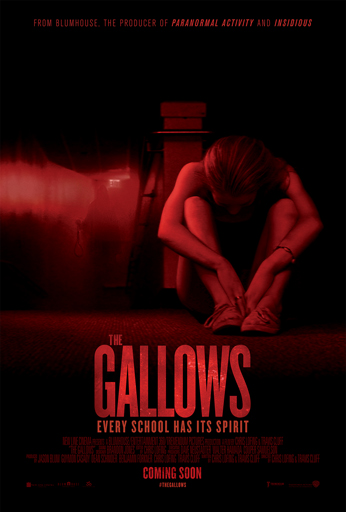 Warner Bros. Pictures UK and New Line Cinema present Blumhouse Productions "THE GALLOWS" – in UK CINEMAS FROM JULY 17 2015.
We are pleased to reveal the first FULL LENGTH TRAILER for THE GALLOWS which arrives in cinemas on July 17, 2015.  From Blumhouse Productions (Insidious, Sinister) this release from Warner Bros. Pictures UK marks a return to the truly terrifying for NEW LINE CINEMA.
THE GALLOWS is written and directed by Travis Cluff and Chris Lofing and also stars Cassidy Gifford, Ryan Shoos, Reese Mishler and Pfeifer Brown.
Originally tipped to be released September 4 2015, THE GALLOWS will now be screening in UK cinemas from JULY 17 2015.
Synopsis: "The Gallows"
Twenty years after an accident caused the death of the lead actor during a high school play, students at the same small town school resurrect the failed stage production in a misguided attempt to honor the anniversary of the tragedy—but ultimately find out that some things are better left alone.

FOLLOW @WARNERBROSUK on Twitter | LIKE Warner Bros UK on Facebook
#THEGALLOWS